Land Rover Centre – Parts Department
Land Rover Parts - Request Form
Looking for a specific part? Send us your Land Rover part request in our request form. 
Martin is our Parts Manager – he has a huge amount of experience, having spent 14 years in the motor trade, including 4 years at a Land Rover main dealer.

So if you need parts for your Land Rover – he is the man to speak to

 e mail: spares@landrovercentre.com

Josh has worked in the motor industry since leaving school. He assists Martin in our parts department as well as running our eBay shop.

e mail: orders@lrcparts.com
We keep over 4000 parts in stock, so if you are looking for anything from a Gasket to a Chassis, or just some advice – Give us a call – I'm sure  we can help.
Fax – 01484 545534
Why not visit Our eBay shop
View our E Bay business, parts delivered to you door for not a lot more, same day dispatch.
e mail: orders@lrcparts.com
Please phone, Fax or E mail you requirements. 
---
We stock a vast range of parts for all models, and can often offer the choice between a genuine item, or a top quality (OEM) non-genuine.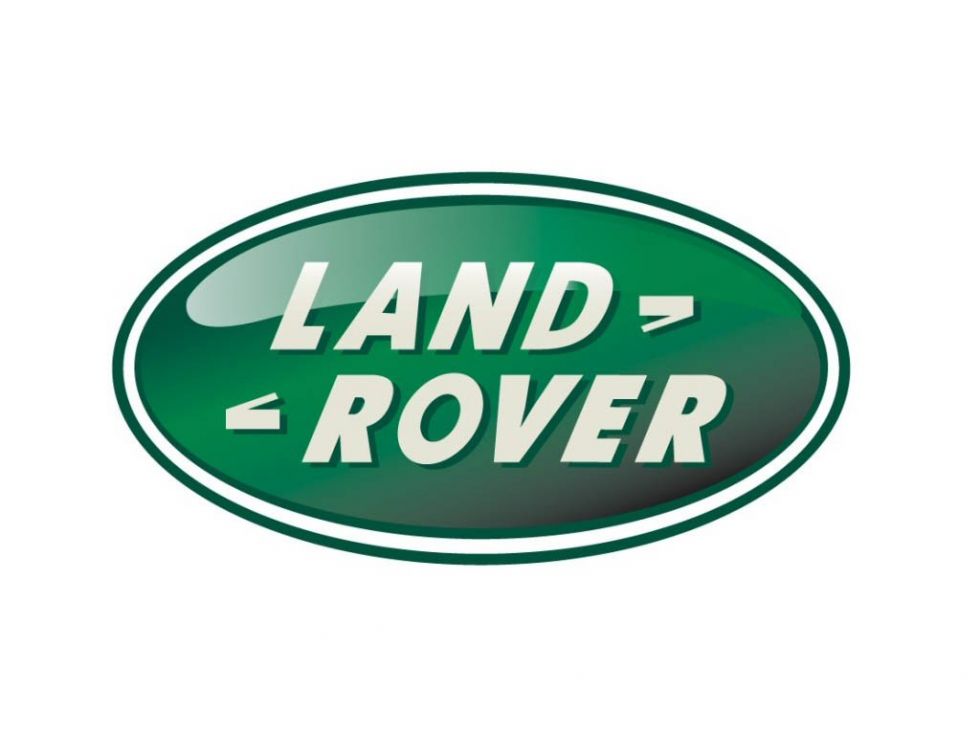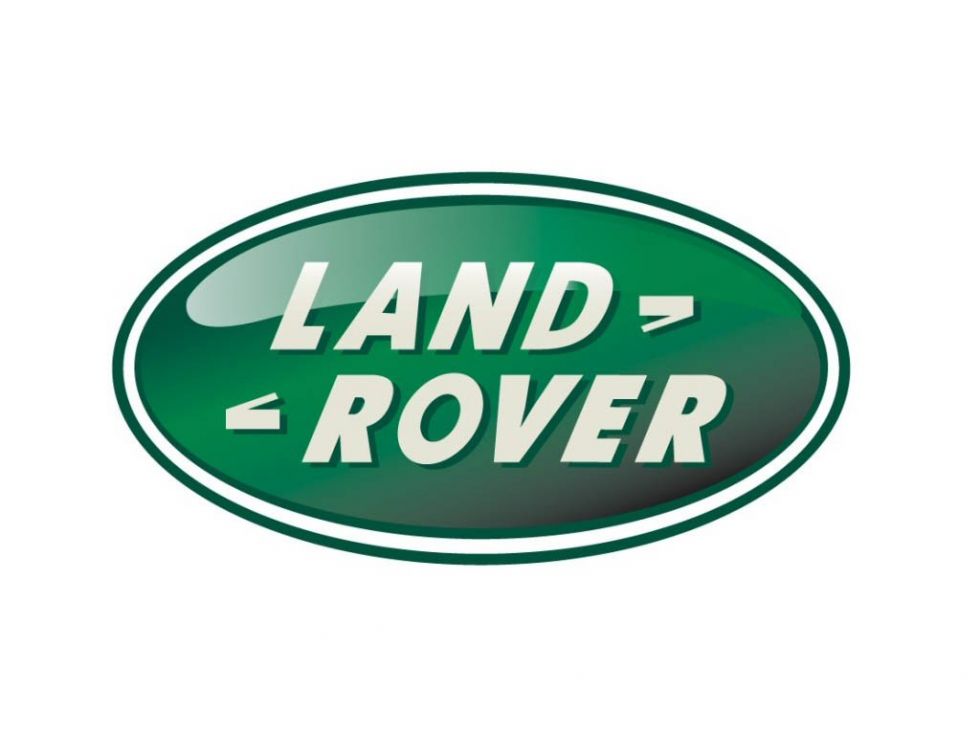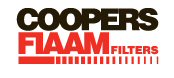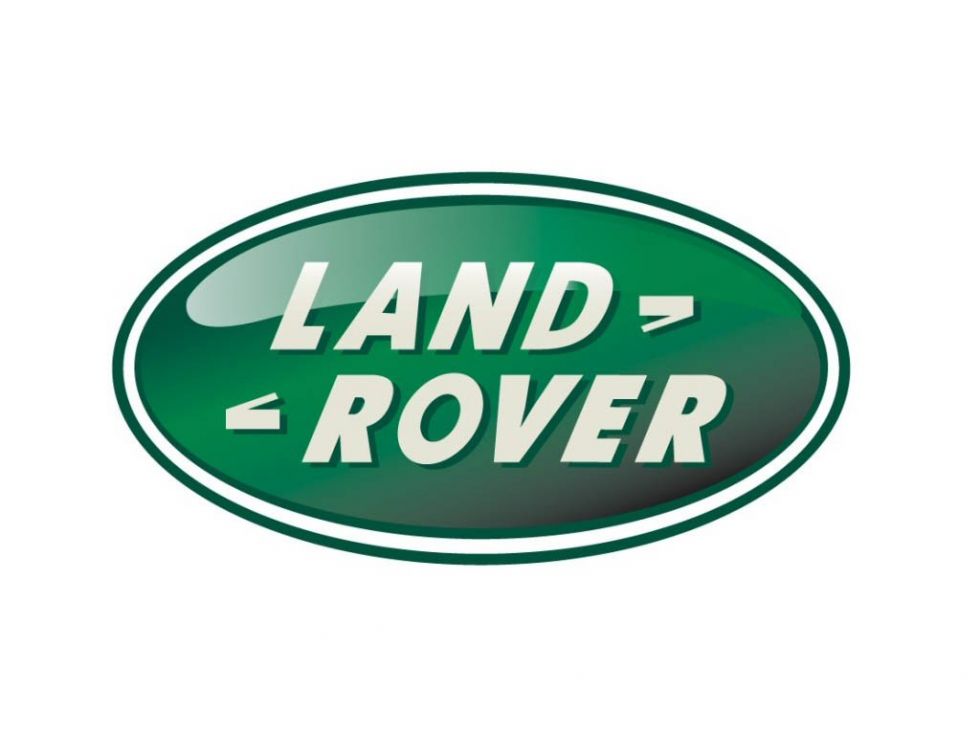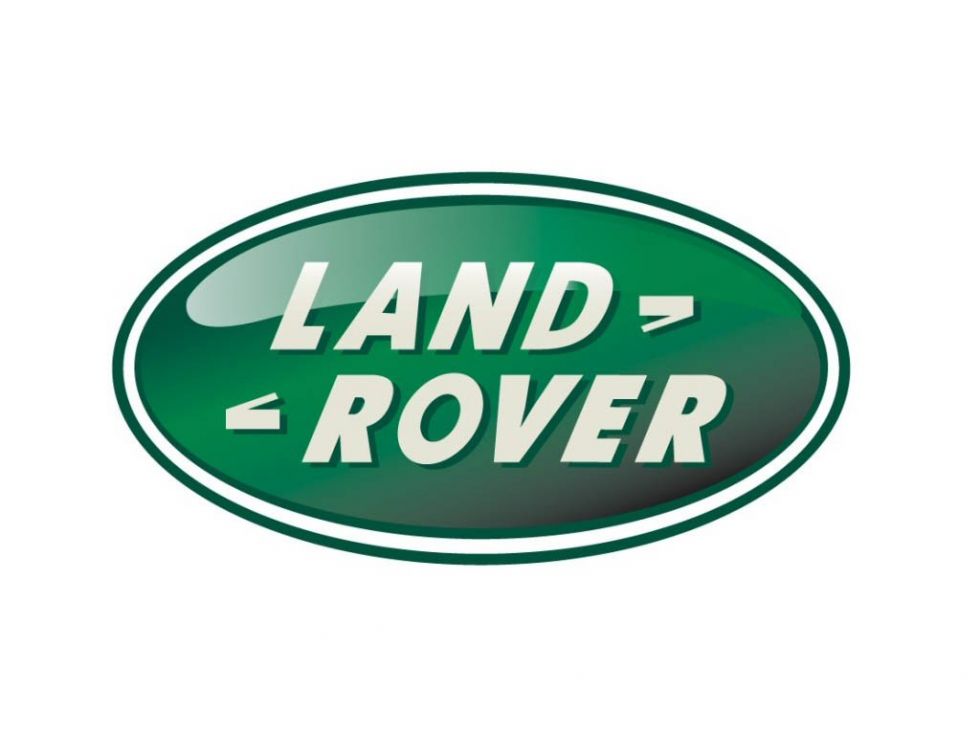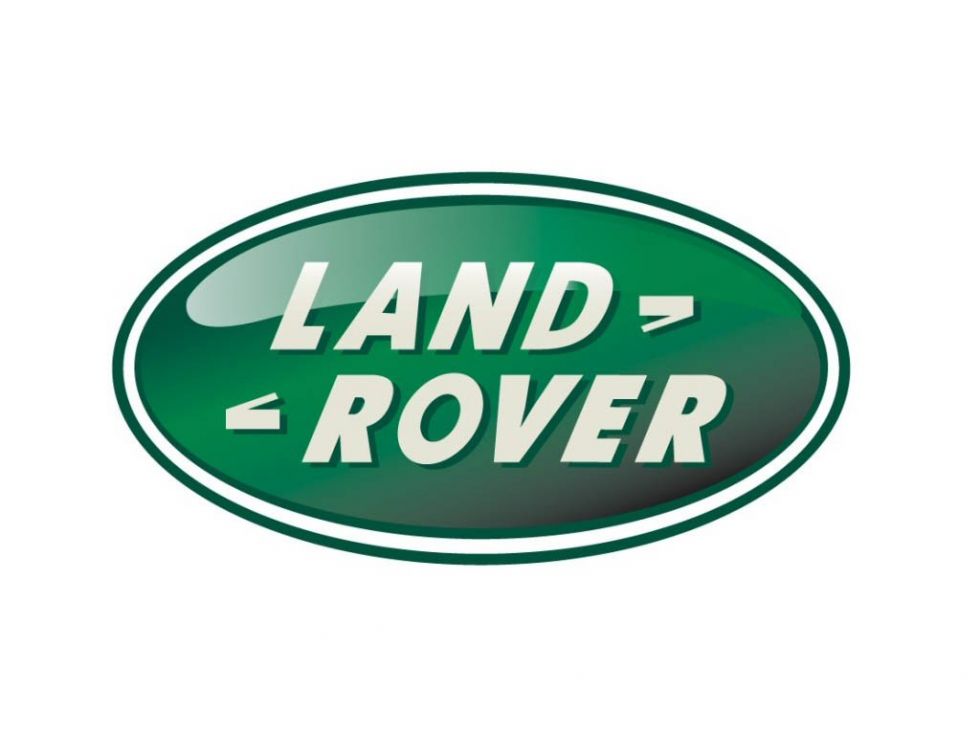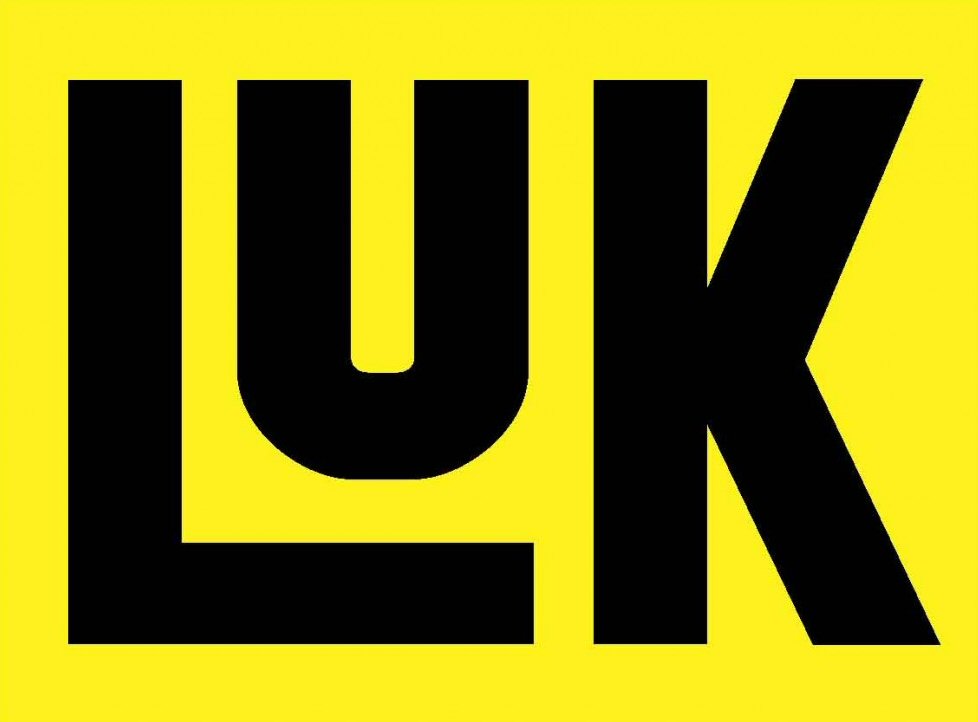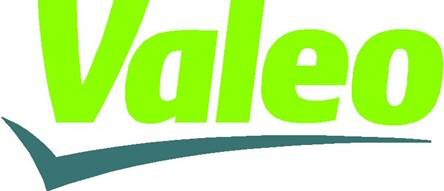 Below is a list of CLEARANCE PARTS – please ring for details:
| | |
| --- | --- |
| 4909 |  SPRING WASHER |
| 79134 |  SCREW |
| 108771 |  RETAINER |
| 215809 |  FORK – SELECTOR |
| 217437 |  SI RADIATOR CAP |
| 232604 |  GROMMET |
| 236665 |  LHD THROTTLE BRACKET |
| 264137 |  VALVE |
| 267780 |  WASHER |
| 272592 |  "7"" CHROME HEADLAMP TRIMS" |
| 303875 |  HINGE – TOOL BOX |
| 306295 |  DOOR CHECK ROD STOP BUFFER |
| 332565 |  "88"" REAR DOOR PLATE" |
| 333204 |  STRAP – DOOR CHECK |
| 335680 |  PLUG – SPECIAL |
| 335681 |  PLUG – SPECIAL |
| 338846 |  SERIES II WIPER MOTOR COVER |
| 345620 |  BEZEL – HEADLAMP |
| 345621 |  BEZEL – HEADLAMP |
| 345623 |  BEZEL – HEADLAMP |
| 346139 |  CATCH |
| 346246 |  VENT NOZZLES |
| 346676 |  FRAME AND PLATFORM – SEAT |
| 346766 |  DECAL WIPER |
| 347641 |  STRIP – RUBBER |
| 348678 |  SEAL |
| 390085 |  HINGE TAILGATE RANGE ROVER N/S |
| 390248 |  STRIP – GLAZING AND SEALING |
| 390249 |  INSERT |
| 390250 |  SPRING |
| 390345 |  SEAL – RUBBER |
| 390384 |  BRACKET |
| 390745 |  RANGE ROVER HEADLAMP SURROUND N/S |
| 390752 |  RETAINER |
| 390997 |  STAY |
| 390999 |  STAY |
| 391127 |  SEAL |
| 391197 |  CHECK ARM RANGE ROVER TAILGATE |
| 391198 |  GUIDE FOR TAILGATE BOTTOM RR |
| 392586 |  INSERT |
| 527269 |  PLUG |
| 531395 |  LEVER |
| 533731 |  Housing – Rear Support |
| 546177 |  ADAPTOR |
| 568457 |  ADAPTOR |
| 571178 |  MUDSHIELD V8 |
| 572134 |  WASHER |
| 575288 |  STRIKER – INDICATOR CANCEL |
| 575870 |  SPRING |
| 576735 |  WASHER – THRUST |
| 589515 |  LENS |
| 589797 |  REAR WIPER SWITCH |
| 595320 |  THROTTLE CONTROL ROD |
| 598848 |  PUMP CABLE BRACKET |
| 602017 |  PUMP |
| 602915 |  COCK – DRAIN |
| 603069 |  SEAL |
| 605012 |  FUEL FILTER DRAIN PLUG |
| 606934 |  RR CLASSIC STEERING COLUMN BUSH |
| 606935 |  RR CLASSIC STEERING COLUMN BUSH |
| 606937 |  RR CLASSIC STEERING COLUMN BUSH |
| 606938 |  RR CLASSIC STEERING COLUMN BUSH |
| 607061 |  BUSH RANGE ROVER STEERING |
| 608095 |  CONTACT SET |
| 614586 |  CLIP |
| 624026 |  CLIP FOR HEATER PIPE |
| 90564812 |  PIN – FASTENING |
| 90568489 |  BOLT – BANJO |
| 90624083 |  DOWEL |
| 13H2475L |  FASTENER |
| 17H8764L |  SEAL |
| 213340 |  OIL SEAL |
| 214795 |  Circlip – First Motion Shaft |
| 216962 |  CIRCLIP |
| 217478 |  Bearing – Mainshaft Rear |
| 217523 |  RETAINING PLATE |
| 217525 |  CIRCLIP |
| 217694 |  STEERING BOX HOLDING PLATE |
| 219995 |  GASKET TRANSFER CASE COVER |
| 234889 |  BRAKE SPRING |
| 236022 |  JOINT WASHER |
| 236281 |  GROMMET |
| 243960 |  WASHER |
| 244151 |  DISTANCE PIECE |
| 244487 |  LOCK WASHER |
| 247583 |  SMALL END BUSH |
| 247606 |  GASKET |
| 247771 |  LOCKER |
| 247920 |  FAN BELT |
| 250830 |  CORE PLUG |
| 250840 |  CORE PLUG |
| 261414 |  SEAL RING |
| 266684 |  WHEEL CYL REPAIR KIT |
| 271451 |  RETAINING RING |
| 272506 |  ENG MOUNTING |
| 273166 |  PLUG |
| 273521 |  BANJO BOLT |
| 274817 |  JOINT WASHER |
| 320857 |  SAFARI MIDDLE DOOR RH |
| 320858 |  SAFARI MIDDLE DOOR LH |
| 3259 |  CASTLE NUT |
| 3291L |  TAPER PLUG |
| 330159 |  GLASS SIDE SCREEN FIXED |
| 331974 |  CUSHION STRAP |
| 332435 |  WINDOW CATCH |
| 334189 |  GROMMET |
| 338013 |  PLUG |
| 338552 |  MOUNTING BRACKET |
| 338554 |  SUPPORT |
| 345140 |  GROMMET |
| 347019 |  REAR SILL LWB LH |
| 347475 |  WING FRONT WITH AIR HOLE LH |
| 347586 |  MTG PLATE |
| 347745 |  DEMISTER TUBE |
| 391043 |  HINGE SCREW |
| 391290 |  CABLE |
| 395653 |  DOOR LOCK WITH CATCH LH (L:50.8 395653) |
| 501221 |  EXHAUST PIPE |
| 507447 |  SCREW |
| 512359 |  HORN CONTACT |
| 518272 |  CORE PLUG |
| 52278 |  WASHER |
| 523321 |  MAIN BEARING SET STD |
| 525500 |  BOLT |
| 528683 |  LOCK WASHER |
| 529365 |  OIL SEAL KIT CRANKSHAFT |
| 530179 |  RETAIN RING |
| 530988 |  STEERING R.H. LEVER A. R.H.D. |
| 531391 |  CONTROL ROD |
| 532943 |  5TH GEAR SELECTOR SLIPPER PAD |
| 534790 |  UNION NUT – 7/16 UNF |
| 537877 |  SPLIT BUSH STEERING RELAY |
| 539707G |  DIFFERENTIAL BEARING |
| 542231 |  PRIMARY PINION 2A |
| 543818 |  WASHER DRAG LINK |
| | |
| 548169 |  BRAKE SHOE SPRING |
| 552575 |  DUST COVER HORN CONTACT |
| 562481 |  CLEVIS PIN |
| 563146G |  DIESEL LIFT PUMP |
| 563165 |  FUEL INJECTOR PIPE |
| 563166 |  FUEL INJECTOR PIPE |
| 563167 |  FUEL INJECTOR PIPE |
| 564456 |  SPRING |
| 568475 |  PUSH ROD |
| 568689 |  VALVE GUIDE EXHAUST DIESEL |
| 568689G |  VALVE GUIDE EXHAUST DIESEL |
| 569154 |  HEATER HOSE |
| 571043 |  PAD – STOP |
| 571062 |  BEARING ASSY – BALL |
| 571067 |  BEARING |
| 571142 |  OIL SEAL |
| 571439 |  SPRING |
| 572068 |  RADIUS ARM BUSH |
| 576137 |  CLUTCH RELEASE BRG. FORK |
| 576207 |  Bearing – Layshaft |
| 576476 |  CLUTCH RELEASE COVER – PRESSURE PLATE- V8 |
| 576734 |  Bush – 1st Gear |
| 576768 |  AXLE SHAFT SALISBURY |
| 576907 |  Washer – Layshaft |
| 576974 |  BRAKE DRUM 6 CYL. |
| 577259 |  CLEVIS PIN |
| 587684 |  FUEL PIPE |
| 589452 |  GROMMET |
| 589798 |  GEAR |
| 592443 |  TEE PIECE |
| 594290 |  Bearing – Intermediate Shaft |
| 594292 |  GEARBOX BEARING |
| 599826 |  STUB AXLE ASSY. |
| 599827 |  STUB AXLE ASSEMBLY |
| 600210 |  WHEEL CYLINDER REPAIR KIT |
| 600329 |  TERMINAL |
| 602018 |  SHAFT ASSY |
| 602146 |  PLUG |
| 602192 |  BOLT |
| 602212 |  SCREWED PLUG |
| 602512 |  ROCKER GASKET V8 |
| 603431 |  UNION NUT |
| 607172 |  DRAIN PLUG |
| 607726G |  OVERHAUL KIT |
| 613519 |  HOSE |
| 614089 |  VALVE EXHAUST |
| 622387 |  DAMPING WASHER |
| 624253 |  EXHAUST PIPE ASSY |
| 7014 |  BUFFER |
| 8510287 |  SNAP RING |
| 8510308G |  CLUTCH ASSY – WAS FRC6685 |
| 90217389 |  Gear – Reverse Idler |
| 90217976 |  STUD |
| 90217984 |  SPHERICAL BEARING |
| 90511833 |  GUIDE VALVE |
| 90569128 |  BRAKE MASTER CYL. 88/109 |
| 90575281 |  SWITCH |
| 90575511 |  EXHAUST BRACKET |
| 90577449 |  TRUNNION |
| 90606023 |  KIT |
| AAM222L |  PLUG |
| AAU1489 |  RR THROTTLE BUTTERFLY |
| AAU3509 |  VALVE – FUEL RETURN CHECK |
| AAU7219L |  GASKET – CARBURETTOR COVER |
| AAU7899 |  TEMP COMPENSATION VALVE |
| ABU700381 |  BRACKET – BUMPER MOUNTING |
| ABU700391 |  BRACKET – BUMPER MOUNTING |
| ADU3905 |  PUMP WASH WINDSCREEN |
| AEU2108L |  DOWEL |
| AEU2520 |  SHAFT RH |
| AEU2522 |  CV JOINT |
| AEU2557 |  REPAIR KIT |
| AEU3089 |  SEAL – INPUT SHAFT |
| AEU4026 |  NUT |
| AFU1036 |  SCREW |
| AFU1234 |  BOLT LOCK |
| AFU1272 |  WING NUT |
| AFU4241L |  SWITCH |
| AHR710300 |  PLATE – WAS MUC1324 |
| ALR1467 |  MOUNTING |
| ALR4532 |  FRONT DOOR REGULATOR |
| ALR4533 |  FRONT DOOR REGULATOR |
| ALR4757 |  RETAINER TAILGATE RR |
| ALR5055 |  SEAL |
| ALR5981 |  SEAL WAIST OUTER |
| ALR6251 |  SEAL |
| ALR8127 |  HANDLE – DOOR PULL |
| ALR8765PUCG |  GRILL DEFENDER |
| ALR9743 |  GUIDE – DOOR GLASS |
| AMR1054 |  MOTOR AND BRACKET – WIPER |
| AMR1294 |  LAMP REAR ASSY |
| AMR1295 |  LAMP REAR ASSY |
| AMR2005 |  LAMP |
| AMR2938 |  ALTERNATOR 120 AMP |
| AMR3681 |  BATTERY STUD |
| AMR3873 |  WIPER ARM |
| AMR4779 |  JET REAR SCREEN |
| AMR5929 |  SENSOR |
| AMR6511W |  INDICATOR ASSEMBLY FRONT WHITE |
| ANR1220 |  CLIP RETAINING |
| ANR2391MUE |  CAP ASSY-ALLOY WHEEL |
| ANR2485 |  HOSE SUCTION |
| ANR2858 |  EYE CROSS ROD – WAS NRC8231 |
| ANR2938 |  ISOLATOR |
| ANR2941 |  PAD PEDAL |
| ANR3304 |  STABILINK ASSEMBLY |
| ANR3305 |  BUSH |
| ANR3666 |  ROD |
| ANR5577 |  SHIELD |
| ANR5578 |  SHIELD |
| ASR2524 |  SEAL |
| ASW710140 |  PANEL-WING-FRONT |
| ASW710150 |  PANEL-WING-FRONT |
| AWR2147 |  MIRROR INTERIOR |
| AWR2674 |  PIPE |
| AWR2679LNF |  SEAT HAND WHEEL |
| AWR3295 |  PAD – HEATING |
| AWR3296 |  PAD – HEATING |
| AWR4340PMD |  STRIP – PROTECTIVE |
| BA 076/2-BM |  Dog Guard |
| BA 100-NOS |  SIDE STEP WITH RUBBER STUD TRE |
| BCF01D |  DVD – LAND ROVERS ACROSS AMERICA |
| BCF11D |  DVD – LAND ROVERS ACROSS BRITAIN |
| BCF29D |  DVD – CAMEL TROPHY – THE LAND ROVER YEARS |
| BDH700030 |  CHECKER ASSY FRONT DOOR |
| BH110351 |  BOLT |
| BH116187 |  BOLT |
| BH607381 |  BOLT |
| BH608241L |  BOLT |
| BHQ710050 |  CHECK STRAP LH – WAS ALR 2322 |
| BR 1272 |  FREE WHEELING HUBS SER.3 |
| BR 1273 |  FREE WHEELING HUBS SER.3 |
| BTR1283MCF |  DECAL |
| BTR4372-BP |  BUCKLE |
| BTR5782 |  SEAT BELT |
| BTR6164 |  HOSE – HEATER WATER |
| BTR7034PME |  NAME PLATE – PLASTIC |
| BTR8626 |  INSTRUCTION PLATE |
| BTR919PUB |  FINISHER |
| BTR920PUB |  Finisher |
| BTR9255 |  SEAL |
| BTR966 |  BONNET BUFFER |
| BX112201 |  BOLT STEERING BOX |
| BX607181 |  BOLT |
| CAS500070PCL |  KIT – MUDFLAP |
| CAT500070PMA |  KIT – MUDFLAP – REAR |
| CCN110L |  Circlip – Diff 16mm |
| CCN260 |  Circlip – Rear Mainshaft Bearing |
| CFE000710 |  CHANNEL ASSY-DOOR MXC5829 |
| CN100258L |  HOSE CLIP |
| CPB000220 |  SLIDING ROOF |
| CQF000010 |  ADAPTOR |
| CR1220 |  REMOTE BATTERY |
| CRD100900 |  GLASS ASSY-MIRROR |
| CRD100910 |  GLASS ASSY-MIRROR |
| CRD101140 |  GLASS ASSY-MIRROR |
| CUH000082 |  WINDOW REGULATOR ASSY |
| CUH000111 |  REGULATOR ASSY – WINDOW |
| CUR100440G |  MOTOR ASSY WINDOW RH |
| CVH101250 |  REGULATOR-REAR |
| CXB500230PMA |  HANDLE – DOOR PULL |
| DAH500030LPO |  EMBLEM |
| DFV100570LDA |  MOULDING |
| DGB000030PMA |  STRIP – PROTECTIVE |
| DGD000040PMA |  RUBBING STRIP |
| DGD000050PMA |  RUBBING STRIP |
| DHH100780PUC |  FINISHER-HEADLAMP RH |
| DKB000061PMD |  ARM ASSY – WIPER |
| DKB102840 |  WIPER ARM  LHD |
| DMC000010 |  PUMP |
| DMC100540 |  PUMP |
| DNJ500240 |  JET ASSY WINDSHIELD |
| EAH500052PMA |  KIT – FLOOR CONTOUR MAT – RUBBER |
| EAM9332 |  JET – SPRAYER |
| EJP7813 |  CLIP SPRING |
| ENA100060SUC |  CLIP |
| ERC2250 |  POINTER |
| ERC2319 |  RADIATOR HOSE |
| ERC3795 |  GASKET – INTAKE MANIFOLD |
| ERC4949 |  TAPPET ADJUSTER |
| ERC4995 |  CUP PLUG |
| ERC6504 | DRIVE BELT ALTERNATOR |
| ERC6761E | RECONDITIONED INJ PUMP 2.5 N/A |
| ERC7150 |  PETROL INLET VALVE |
| ERC7321 |  LOCKING WASHER |
| ERC8938 |  BELT |
| ERC9116 |  HOSE PLENUM |
| ERC9410 |  DRAIN PLUG |
| ERC9501 |  SHROUD |
| ERP100110LPW |  HOUSING |
| ERR1200 |  BANJO BOLT |
| ERR1209 |  SPACER ROCKER |
| ERR1259 |  SPILL RAIL 2.5 DIESEL |
| ERR1454 |  BREATHER ASSEMBLY |
| ERR1510 |  VALVE STEM SEAL |
| ERR3342 |  ROCKER ARM LH 300TDI |
| ERR3494 |  PIPE OIL DRAIN |
| ERR3618G |  DIESEL HEAD GASKET |
| ERR4387 |  JOINT WASHER |
| ERR4689 |  HOSE |
| ERR4710 |  O RING CRANK |
| ERR4824 |  CLIP HOSE |
| ERR5250 |  CAMSHAFT 4.6 V8 NEW RR |
| ERR5542C |  OIL FILTER |
| ERR559 |  SPECIAL SCREW |
| ERR5691 |  STUD |
| ERR5992 |  SEAL – CRANKSHAFT OIL – FRONT |
| ERR6066G |  GLOW PLUG |
| ERR6119 |  SENSOR – CRANKSHAFT POSITION – CPS |
| ERR6269 |  COIL IGNITION |
| ERR6493 |  IDLER-TIMING BELT |
| ERR666 |  PULLEY TIMING BELT |
| ERR6711 |  RING-SEALING |
| ERR6835 |  BRACKET SUPPORT |
| ERR7146 |  COVER – TIMING BELT |
| ERR7155 |  GASKET |
| ERR7247 |  SEAL-OIL |
| ERR7280 |  GASKET FRONT COVER |
| ERR7297 |  COVER |
| ESR1258 |  PIPE OIL COOLER |
| ESR1269 |  CLIP – HOSE |
| ESR1672 |  PIPE |
| ESR2034 |  NUT |
| ESR208 |  CLAMP |
| ESR237 |  EXHAUST PIPE |
| ESR2928 |  CLIP RETAINING |
| ESR360 |  BRACKET |
| ESR4330 |  SWITCH – TEMPERATURE |
| ESR4640 |  HOSE-INTERCOOLER |
| ETC1260 |  VISCOUS UNIT |
| ETC4267 |  V-BELT |
| ETC4371 |  BELT AIR CON |
| ETC4751 |  VALVE STEM SEAL – VITON |
| ETC5710 |  GASKET |
| ETC7188 |  FLAME TRAP |
| ETC8809 |  CYLINDER HEAD BOLT |
| EVB000750PMA |  SEAT BELT |
| EVL500800LNF |  BUCKLE – SEAT BELT |
| EWH000010 |  CLIP – WAS MTC8338 |
| FB106121L |  BOLT |
| FJL101530PMA |  GAITER |
| FJL101710PMA |  GAITER |
| FN110047 |  FLANGE NUT |
| FRC1644 |  HALFSHAFT |
| FRC2055 |  BRACKET |
| FRC3002G |  FLANGE – OEM |
| FRC3286 |  SPEEDO HOUSING |
| FRC4331 |  SHIM |
| FRC4882 |  SELECTOR FORK |
| FRC5076 |  BALL END |
| FRC5316 |  GEARBOX TOP HOUSING |
| FRC5381 |  BOLT – SPECIAL |
| FRC5413 |  JOINT WASHER |
| FRC5806 |  DRIVING MEMBER |
| FRC6938 |  WASHER |
| FRC7335 |  PIN – SPRING |
| FRC8179 |  Gear – 3rd Gear |
| FRC8548 |  PIN SPLIT |
| FRC9526 |  CIRCLIP |
| FRC9773G |  CLUTCH PLATE |
| FS108307L |  SCREW |
| FTC1374 |  BUSH |
| FTC1376 |  SEAL ABS SENSOR |
| FTC2282 |  RING BAULK GEAR |
| FTC3674 |  CLIP |
| FTC3697 |  CIRCLIP |
| FTC3698 |  LINKAGE |
| FTC4010 |  SYNCHRO RING |
| FTC4021 |  COLLAR OIL SEAL |
| FTC4095 |  LEVER ASSEMBLY |
| FTC5089 |  GEAR TRANSFER |
| FTC5105 |  SWIVEL HOUSING – King Pin Type |
| FUG100580 |  ACTUATOR |
| GRS201 |  BEZEL CHROMED FOG LAMPS RR SPORT PAIR |
| GS110501 |  SCREW – GRUB |
| IEC100020 |  FLANGE ASSY-F/OUTPUT |
| JFF000120 |  CABLE-CONTROLHEA |
| JFF000140 |  CABLE – HEATER |
| JS499L |  DIAPHRAM |
| LCM100170 |  PLUG |
| LHB101610 |  PULLEY – CAMSHAFT |
| LHH100670 |  PULLEY – CRANKSHAFT |
| LHP19 |  LAND ROVER SERIES I DVD 1948-5 |
| LHP20 |  LAND ROVER SERIES II DVD 1958- |
| LHP25 |  LANDROVER90 110 &XD MILITARY D |
| LKG100300 |  GASKET |
| LKJ000010G |  GASKET-INLET MANIFOLD |
| LLH500170 |  TUBE |
| LPW000030 |  SCREEN |
| LPW100230M |  OIL FILTER |
| LPW500030G |  FILTER ASSY – OIL |
| LPX100690L |   BODY – FUEL FILTER |
| LR001023 |  KIT – FIXING PARTS |
| LR001419G |  OIL FILTER ASSY |
| LR002084 |  KIT – WHEEL LOCKING |
| LR002748 |   OIL – TRANSMISSION |
| LR005076 |  SENSOR – PARKING AID SYSTEM |
| LR006519 |   OIL – TRANSMISSION |
| LR01789ABNS |  DVD – 2006 G4 CHALLENGE |
| LR018112 |  HOSE – BRAKE |
| LR02637 |  MODEL – SERIES I |
| LVB500210 |  GASKET CYL HEAD 1.4MM 2 HOLE |
| LVF100400 |  GASKET-OIL SUMP |
| LVF100430L |  GASKET-OIL SUMP |
| LVH100230 |  GASKET |
| MHK100720 |  SENSOR – OXYGEN |
| MHK100930 |  SENSOR-LAMDA |
| MRC200 |  ROD – TIE       Left Hand |
| MRC2830 |  FOAM SEAL RR TAILGATE |
| MRC2831 |  N/S RR TAILGATE BRACKET |
| MRC2832 |  O/S RR TAILGATE BRACKET |
| MRC3075 |  MIRROR – INTERIOR RR VIEW – DIPPING |
| MRC4619 |  MOUNTING |
| MRC4798 |  BOLT |
| MRC5544 |  BUSH |
| MRC6499 |  GLASS ALPINE LIGHT |
| MRC6845 |  SPACER |
| MRC7399 |  FASTENER |
| MRC7425 |  ADHESIVE TAPE |
| MRC8443 |  DOOR LOCK LH ANTI BURST |
| MRC9313 |  STRIKER |
| MTC3462 |  QTR. LIGHT LH |
| MTC3463 |  SLIDING LITE |
| MTC4720 |  ADHESIVE TAPE |
| MTC4844 |  CATCH ( |
| MTC5217 |  MIRROR ASSY 90/110 |
| MTC5305 |  GLASS – SLIDING |
| MTC5309 |  GLASS |
| MTC5459 |  PANEL – INSTRUMENT |
| MTC5544 |  COIN TRAY MOUNTING PLATE RR |
| MTC5851 |  GRAB HANDLE BADGE |
| MTC6142 |  GRAB HANDLE – left hand drive |
| MTC6278 |  HANDLE – PULL |
| MTC6279 |  FINGER PULL |
| MTC6280 |  HANDLE – PULL |
| MTC6281 |  HANDLE – PULL |
| MTC7580 |  SEAL |
| MTC8947 |  CHANNEL – DOOR GLASS |
| MTC8951 |  GLASS – HEATED REAR SERIES |
| MTC9428 |  SCREW |
| MTC9931 |  DIAPHRAGM SEAT |
| MTC9994 |  SPACER |
| MUC1031 |  LOCK ASSY LH |
| MUC3025 |  WINDOW REG FRT LH |
| MUC4035 |  BODY TAPE |
| MUC4471 |  LINK ASSY |
| MUC4481 |  SPRING |
| MUC4528 |  RR END DOOR CASING |
| MUC6163 |  CHANNEL LH |
| MUC6418 |  REINFORCEMENT |
| MUC6419 |  REINFORCEMENT |
| MUC6529 |  KNOB CLIP |
| MUC9158 |  HOUSING |
| MUC9335 |  STRIKER – LATCH |
| MWC1736 |  BRACKET – SUPPORT |
| MWC2941 |  BODY |
| MWC3317 |  CORNER CAPPING |
| MWC3321 |  FINISHER |
| MWC4371 |  CLIP RETAINING |
| MWC4790 |  HANDLE – PULL – WAS MTC6277 |
| MWC5759 |  RUBBER BUFFER |
| MWC6193-BP |  STRIKER PIN |
| MWC7188RUM |  ADHESIVE TAPE |
| MWC7194RUM |  ADHESIVE TAPE |
| MWC7195RUM |  ADHESIVE TAPE |
| MWC7615 |  STRIP – GLAZING AND SEALING |
| MWC7635 |  MECHANISM CO LH |
| MWC7898LOY |  ARMREST – DOOR |
| MWC9380 |  CLIP – CABLE |
| MXC1436 |  BOLT |
| MXC3175LNF |  BUTTON DOOR LOC |
| MXC3283 |  S/BELT ANCHRGE |
| MXC5587 |  MUDFLAP RANGE ROVER |
| MXC5859 |  BRACKET |
| MXC6094 |  BRACKET-MUDFLAP |
| MXC6098LUP |  SUN VISOR |
| MXC6651PUB |  MUDFLAP STAY |
| MXC7250LMP |  DECAL |
| MXC8094SUC | TRIM – "A" PILLAR |
| NCC100120L |  PLUG-HEATER-IGN |
| NRC1090 |  FUEL RETURN PIPE RR |
| NRC2162 |  EXHAUST BRACKET |
| NRC3317 |  109 V8 HEATER HOSE |
| NRC4219 |  EXHAUST – DOWNPIPE |
| NRC4369 |  CABLE – STOP |
| NRC4850 |  HOSE |
| NRC6308 |  HOSE |
| NRC6430 |  CLIP |
| NRC6432 |  EXHAUST – DOWNPIPE V8 |
| NRC6433 |  EXHAUST – SILENCER |
| NRC7135 |  MOUNTING RUBBER |
| NRC7636 |  SNAP RING |
| NRC7979 |  PIPE – FUEL |
| NRC8690 |  MASTER CYLINDER |
| NRC8889 |  EXHAUST – SILENCER |
| NRC9211 |  BUMPER – FRONT  90/110 |
| NRC9224 |  PEDAL RUBBER |
| NRC9457 |  HOSE – BRAKE FRONT |
| NRC9572 |  CAP – FUEL FILLER |
| NRC9749 |  BRACKET – SUPPORT |
| NSC100390L |  SENSOR CRANKSHA |
| NTC1312 |  BRACKET |
| NTC1664 |  EXHAUST – INTERMEDIATE PIPE |
| NTC1947 |  U BOLT |
| NTC1954 |  CLAMP |
| NTC1956 |  CONNECTOR |
| NTC2036 |  EXHAUST – DOWNPIPE |
| NTC2757 |  CAP – FUEL |
| NTC2784 |  PIPE – FUEL |
| NTC2785 |  PIPE – FUEL RETURN |
| NTC2843 |  HOSE |
| NTC3460 |  CABLE – ACCELELATOR |
| NTC5009 |  KNOB |
| NTC5102PUB |  MAT |
| NTC5958 |  FILTER – FUEL EFI |
| NTC6723 |  CABLE – ACCELELATOR 3.9 |
| NTC6754 |  PIPE ASSY |
| NTC6776 |  STRAP |
| NTC6872 |  LOCKING RING |
| NTC6891 |  CLIP |
| NTC7119 |  EXHAUST – SILENCER ASSY |
| NTC7336 |  PIPE – FUEL |
| NTC7720 |  PIPE – FUEL |
| NTC8478 |  STEERING SHAFT ASSY |
| NTC8780 |  BRK DISC FRNT VENTED |
| NTC8861 |  HOSE ASSEMBLY |
| NTC9027 |  MOUNTING – WAS NRC7491P |
| NTC9812 |  AIR DRYER |
| PA105101L |  PIN – ROLL |
| PCJ500020 |  SENSOR ASSY |
| PEF10010 |  SEAL ( |
| PET10042 |  GASKET-THERMOSTAT HSG |
| PMK100130 |  VALVE BOOST CONTROL |
| PNH102121 |  HOSE-INTERCOOLER |
| PQG100230L |  TENSIONER ASSY |
| PQS100851 |  BELT-VEE |
| PRC1699 |  CABLE ASSEMBLY |
| PRC1896 |  WIPER ARM |
| PRC2236 |  THERMAL TRANS |
| PRC2734 |  SWITCH – IGNITION DIESEL |
| PRC2735 |  SWITCH |
| PRC4044 |  OIL PRESSURE SWITCH |
| PRC4831 |  ACTUATOR |
| PRC5425 |  SWITCH LAMPS |
| PRC6913 |  TIMER – GLOW PLUG |
| PRC8003 |  TRANSMITTER TEM |
| PRC8098 |  MOTOR CENTRAL |
| PRC8253 |  CAP |
| PRC8707 |  TANK UNIT |
| PRC8858 |  FUSE BOX LABEL |
| QHH100001 |  STEERING DAMPER |
| QRF500090 |  HOUSING – STEERING & IGNITION |
| RBX101700 |  PT BUSH – STABILIZER BAR LINK |
| REB101740 |  SPRING FRONT SUSPENSION AIR |
| RGW100020 |  BEARING-ROLLER |
| RGX100970 |  BUSH ASSEMBLY |
| RGX101010PY |  BUSH |
| RGX101440 |  BUSH |
| RNF100090PY |  MOUNTING-RUBBER |
| ROA100050 |  BUSH |
| RPF100122 |  MOUNT-STRUTTOP |
| RRB100510 |  LOCKING WHEEL NUT KIT |
| RRC3979 |  TURNBUCKLE |
| RRC4810 |  CONTROL KNOB |
| RRJ500060WYU |  COVER – WHEEL |
| RTC1137 |  SEAL |
| RTC1360 |  KEY |
| RTC1718 |  BEARING SET STD MAIN |
| RTC172930 |  BEARING SET .030 MAIN |
| RTC173030 |  BEARING SET .030 CON ROD |
| RTC173040 |  BEARING SET .040 CON ROD |
| RTC1962 |  THRUST WASHER |
| RTC1975 |  SHAFT |
| RTC2148 |  KIT |
| RTC2493 |  GAUGE – TEMPERATURE |
| RTC262610 |  BEARING SET .010 MAIN |
| RTC262620 |  MAIN BEARING SET .020 |
| RTC262630 |  MAIN BEARING SET .030 |
| RTC262640 |  MAIN BEARING SET 040 |
| RTC2726 |  DIFFERENTIAL BEARING |
| RTC299210 |  MAIN BEARING 2.5 |
| RTC299220 |  MAIN BEARING 2.5 |
| RTC2992 |  MAIN BEARING 2.5 |
| RTC299310 |  BEARING SET .010 CON ROD |
| RTC299320 |  BEARING SET .020 CON ROD |
| RTC3175 |  CAP WASHER REAR DOOR |
| RTC3186 |  OIL FILTER ELEMENT |
| RTC3417G |  LWB BRAKE SHOE FRONT |
| RTC3958 |  NUT – PLASTIC – SPECIAL |
| RTC4145 |  SEAL |
| RTC4394 |  NUT – HEX |
| RTC4941 |   PIPE |
| RTC5024 |  BARREL AND KEYS |
| RTC5088E |  ALTERNATOR |
| RTC5294 |  LENS |
| RTC5552 |  REAR LENS |
| RTC5774 |  GASKET KIT |
| RTC5831 |  FILLER CAP AND WARNING INDICATOR |
| RTC5840 |  SHAFT FRT AXLE RH |
| RTC5902 |  LAMP – REAR |
| RTC606 |  WASHER |
| RTC611 |  WASHER |
| RTC6167 |  O RING |
| RTC6168 |  O RING |
| RTC6327 |  MILITARY WATER PUMP |
| RTC6352G |  90/110 N/S OUTER WING FRT – GE |
| RTC6630 |  ROTOR ARM |
| RTC6640 |  MOTOR WINDOW LH |
| RTC6733 |  INJECTOR PIPE |
| RTC6754 |  SHAFT |
| RTC6769 |  GASKET |
| RTC6811 |  CV JOINT |
| RTC7005 |  SHEER PIN WINCH |
| RTC7173 |  CHAIN |
| RTC774 |  STEERING COLUMN BEARING |
| RVJ100010 |  FILTER |
| RYG101010L |  BOLT M10 X 50 |
| SAE10001L |  PAD – PEDAL |
| SDB000636G |  BRAKE DISC |
| SDB100830 |  BRAKE DISC  SOLID |
| SE106161L |  SCREW |
| SE106201L |  SCREW |
| SEB500470G |  BRAKE CALIPER FRONT LH |
| SF106201L |  SCREW |
| SF108251L |  SPECIAL  SCREW |
| SFP500120 |  KIT – BRAKE LINING |
| SFP500140 |  KIT -BRAKE LINING |
| SFP500200 |  KIT – BRAKE LINING – WAS STC9189PC |
| SFS000061 |  SET-SHOES-BRAKE |
| SJL100200 |  FILLER CAP AND WARNING INDICATOR |
| SPB500171 |  CABLE – PARKING BRAKE |
| STC1127 |  DIESEL EXHAUST VALVE WAS ERC6794 |
| STC1268G |  BRAKE CALIPER REAR RH |
| STC1269G |  BRAKE CALIPER REAR LH |
| STC1280 |  CALIPER REPAIR KIT  FRONT |
| STC1281 |  CALIPER REPAIR KIT  REAR |
| STC1320 |  HOUSING |
| STC143 |  TRIM PLATE |
| STC1562 |  HEAD GASKET SET |
| STC2254 |  SENSOR |
| STC2299 |  SENSOR TEMP |
| STC246 |  RET. SPRING |
| STC2834 |  HOUSING – SWITCH – NO AIRBAG |
| STC2843 |  HOSE FUEL FEED |
| STC2910 |  KIT INDI. RING |
| STC3124 |  FLANGE & SEAL KIT |
| STC3159 |  STUD |
| STC3350M |  FILTER OIL MAHLE |
| STC3593AA |  KIT-SENSOR HEIGHT REAR RH |
| STC3594AA |  KIT-SENSOR HEIGHT REAR LH |
| STC3694 |  2.5 6 CYL. DIESEL GASKET SET |
| STC4392 |  CLIP |
| STC483 |  WATER PUMP |
| STC4861 |   OIL – TRANSMISSION |
| STC50067 |  MUDFLAP-FRONT |
| STC50224 |  MUDFLAP |
| STC53077 |  SIDE RUNNER FREELANDER |
| STC53157 |  GUARD – REAR LAMPS -SET |
| STC780 |  VALVE – NON RETURN |
| STC8356 |  OUTRIGGER |
| STC8535 |  KIT MUDFLAP FRONT |
| STC8750 |  PEWTER MODEL DISCOVERY |
| STC9186G |  BRAKE PAD SET  FRONT |
| STC9187AP |  BRAKE PAD FRONT |
| TF870 |  JATE RINGS PAIR |
| TRX100060L |  OIL SEAL |
| TVC500010 |  UNIVERSAL JOINT FOR 1350 SERIE |
| TYF000110 |  GASKET |
| TYK500030 |   OIL – LUBRICANT |
| UCB000080 |  CONTROL – TRANSMISSION |
| UHC500160 |  MODULE – TRANSFER SHIFT CONTROL |
| UKC31L |  SPRING-SYNCROMESH |
| UKC3660 |  PLATE |
| UKE000080 |  LEVERASSY-GEARSE |
| UML100000LNF |  SWITCH-GEARBOX CONTROL |
| WFL100160 |  PT FILTER – FUEL |
| WJN101860 |  WASHER-SEALING |
| WKW500060 |  SENSOR ASSY |
| WQB000020 |  FUEL SUPPLY UNIT  – not pump !! |
| WYH000190 |  PUMP ASSY |
| XBC001760 |  HEADLAMP ASSY-RH |
| XBD100760 |  LAMP INDICATOR |
| XBI500020 |  BULB |
| XFB000248 |  LAMP ASSY REAR |
| XFB000290 |  LAMP ASSY-REAR |
| XFB000421 |  LAMP ASSY – REAR |
| XFB500360 |  LAMP ASSY REAR |
| YBC101520 |  SPEEDO TD5 MPH SECOND HAND |
| YUE100670 |  SWITCH – REAR FOG LAMP |
| YUG102180KML |  SWITCH |
| YUG102430 |  SWITCH-SEAT-HEAT |
| YUG102550 |  SWITCH |
| YUG102620 |  SWITCH |
| YUH100710LNF |  SWITCH – AUDIO REMOTE CONTROL |
| YWB000440 |  RELAY CHANGEOVER |
| YWC001020 |  ELAY – EXTERIOR REAR VIEW MIRROR |
| YWC106390 |  CONTROL UNIT |
| YWT10003 |  FLASHER UNIT |
| YWX101070L |  REMOTE CONTROL CASE |
| YXX3200PMA |  CAP |